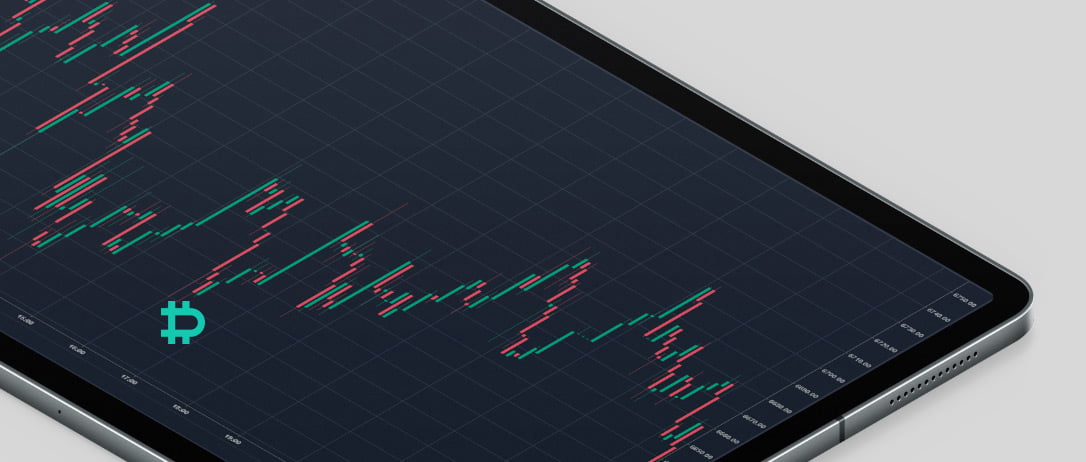 In this week's edition of Option Flows, Tony Stewart is commenting on split BTC flows and Implied volumes unmoved; 1wk 65% IV/DVOL 80%.
April 7
Split BTC flows, as Apr 50k Puts added fast 500+ on screens during spot liquidations, but Apr16 60k Call bought via blocks x500 on spot lows/attempted bounce.
Implied vols unmoved – 1wk 65% IV, Dvol 80%, so no real concern exhibited, and Put skew only very fractionally firmer.
2) BTC Implied vol + Skew activity has settled into expectations of chop within the larger 53-60k range, as near-month IV hovers at 4month lows.
Institutional support (large Coinbase outflows) continues to suggest a 50-55k buffer, while upside over-leverage/funding punishes >59k.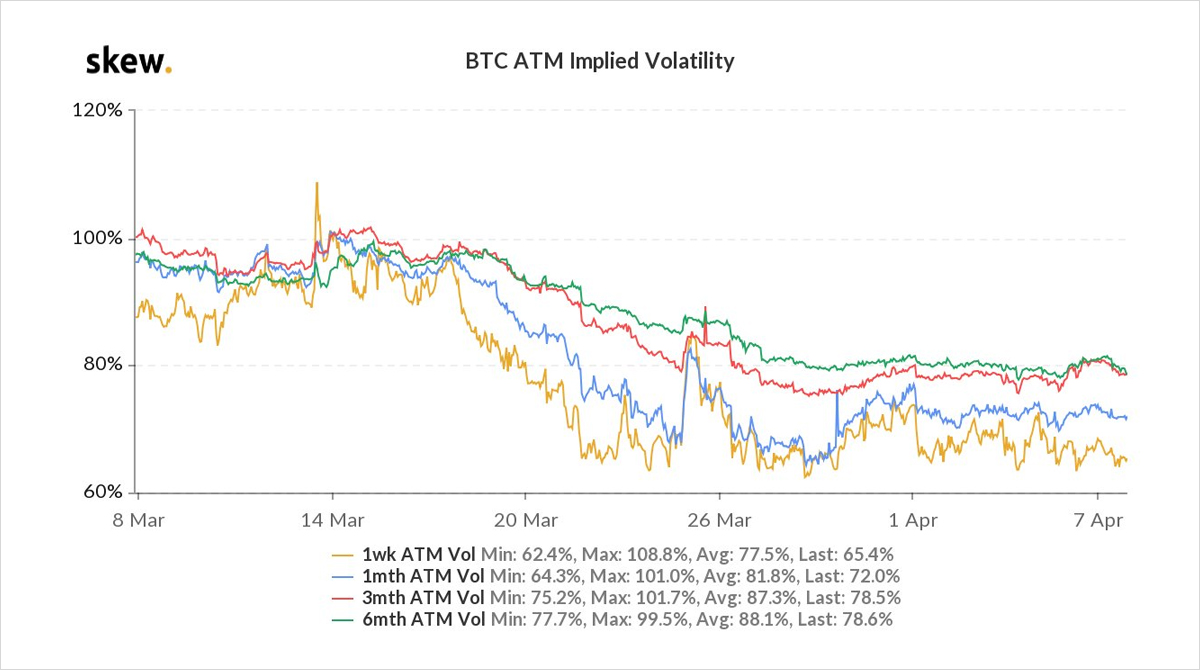 View Twitter thread.
April 10
Huge Asia-hours led surge >60k. Funding pump.
Apr16-30 Call buying 60-66k strikes 1k+, supplemented by May 65k clips x300 just before spike.
Notable sales of Apr23/30 54k, 56k +60k Put strikes x3k confirming bullish bias, running into Gamma/hedge buyers.
Apr 50k Put stacking.
2) Moves >61k/2.2k spikes near-dated Gamma Implied vols from low sub-60% levels (justified cf Realized range).
Term structures remain Contango in BTC + ETH, the weekend muddying the picture a little, particularly with ETH breaking ATH. Need more upside.
Flow firms Skew to Calls.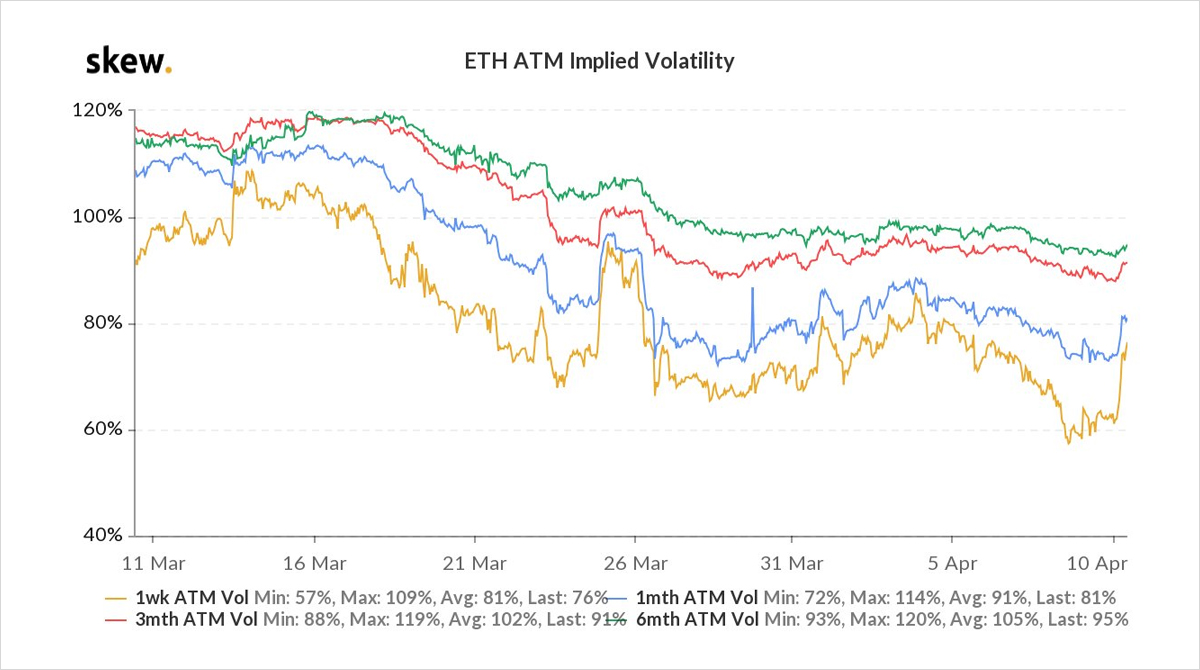 View Twitter thread.