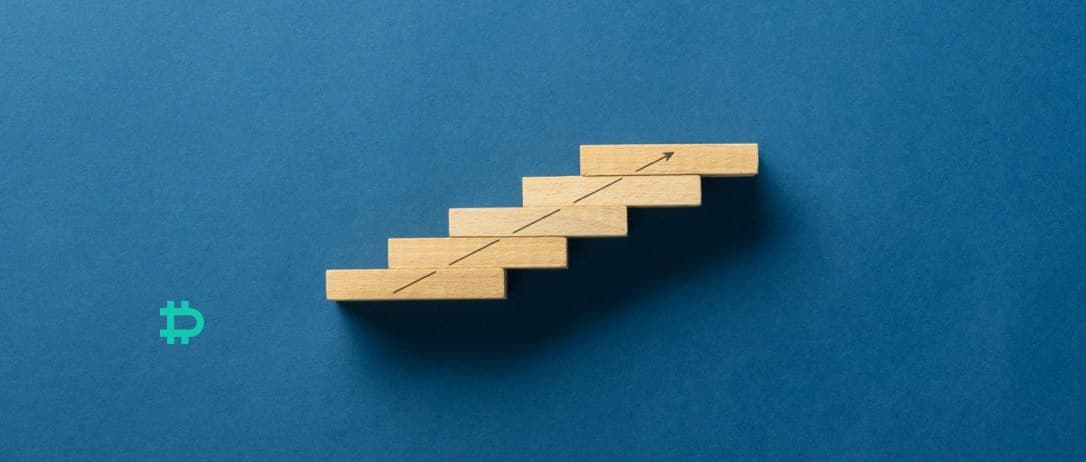 In October, it was hard to keep up with the BTC price, but even more challenging to keep up with the fast-paced growth of the options market, which yet again has brought numerous new records. The total monthly turnover in October was USD 16.9 billion – the highest monthly turnover since June 2019!
Moreover, our options market reached a new monthly notional turnover record – USD 5.8 billion, new daily notional turnover record – 47k BTC contracts, largest block trade – 20k BTC contracts and the highest OI – USD 2.4 billion!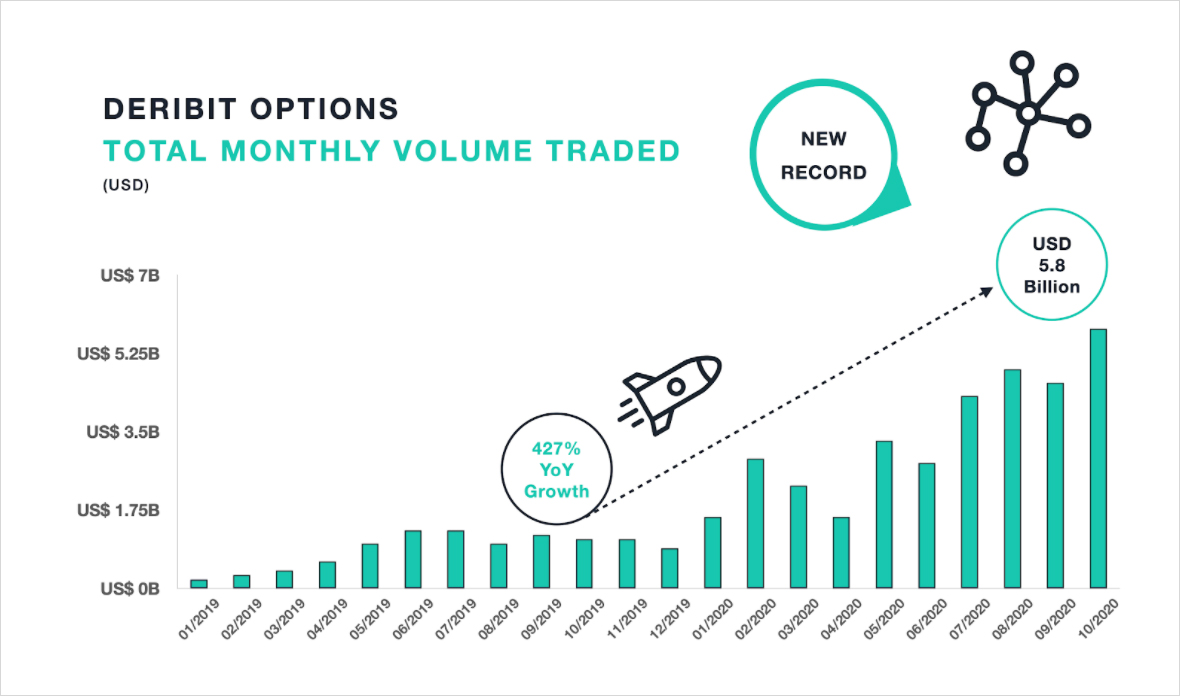 In October BTC 15-day realised volatility increased from 35% to 61% and significantly boosted the options market. The monthly notional turnover in October was USD 5.8 billion up by 27.2% versus September, and up by 18.4% versus the previous record month in August. Altogether, the options market has shown a 427% YoY growth, with 89% of the volume coming from the BTC options market. In the past month, the BTC price has also increased by more than 30% and has achieved the highest price since January 2018. For the most bullish traders – 40k strike has now been added to the January, March and June 2021 expiries!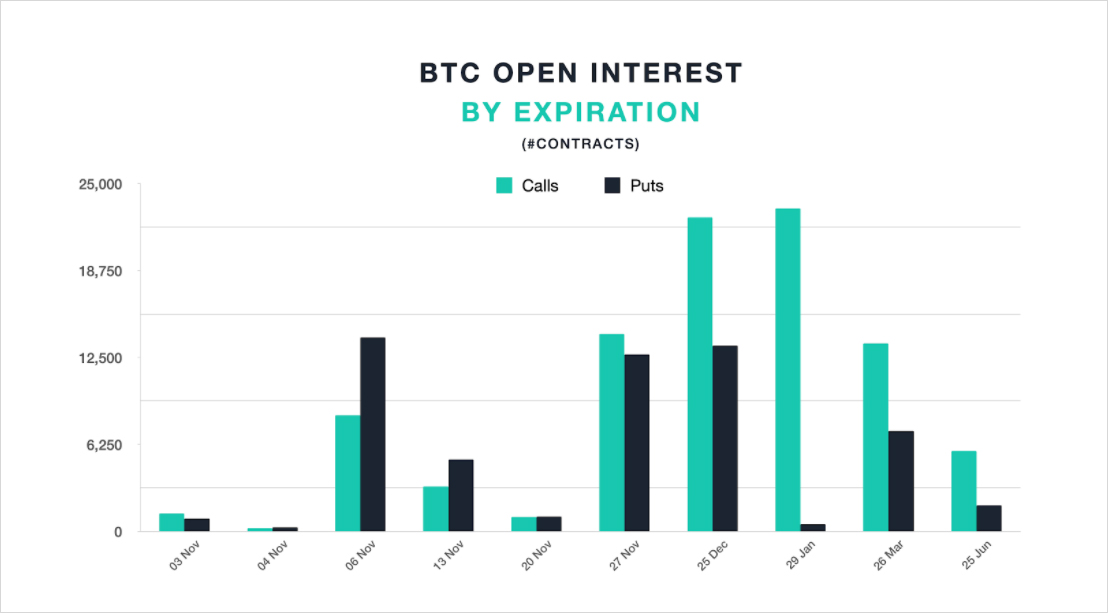 The average daily traded notional volume of BTC options in October was USD 167 million a 36% increase versus September. And OI of BTC options reached a record value of USD 2 billion. As the monthly BTC and S&P 500 correlation remains at a moderate 33% level, the macroeconomic uncertainty and price spike of BTC has fuelled the growth in OI on longer-dated call options, and November put options to hedge the potential short term election risk.
Shortly after the listing, 20k BTC call options with USD 32,000 and USD 36,000 strikes got traded in January 29 expiry. A new record executed using a block trade through Paradigm!
Deribit has increased not only its overall volumes and open interest but also its market share. The BTC options OI has increased by 3% versus September, while the total options OI has increased by 2%.