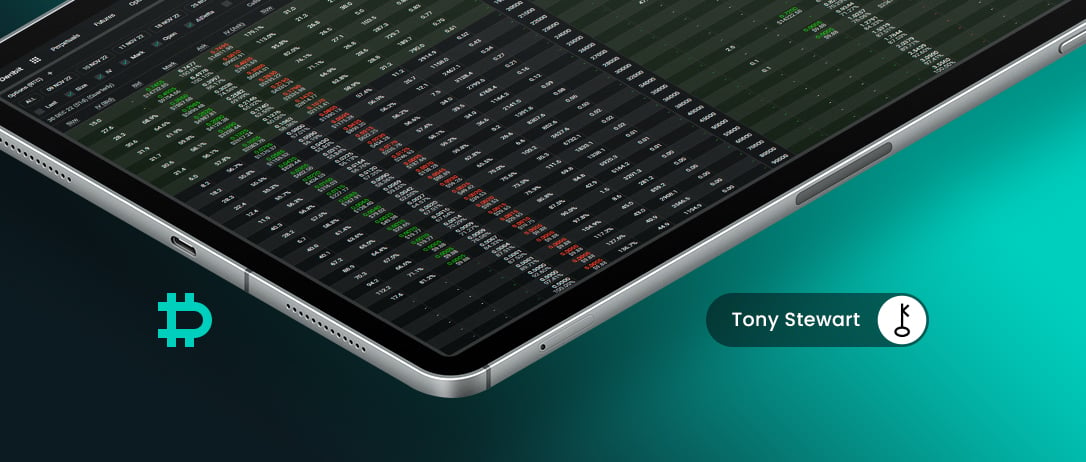 In this week's edition of Option Flows, Tony Stewart is commenting on the market movements before the FOMC meeting.
February 2
After some pre-FOMC risk-off flows, Powell could not check the upward momentum. Discrete on DSOB was a TP seller Mar19k Calls, collecting $3m+ and timing suggests some rolled up to new exposure. Buyers of Mar 27-32k CS x2k, Apr 28-34k CS x1.5k, Apr 27k+ Mar 32k Calls x1.6k+.
2) The use of Call spreads is an efficient way of keeping Vega exposure minimized pre-FOMC when IV had firmed, although most of this was concentrated in Fast money <10days. Feb3-10 collapsed after FOMC 25bps was in line, and Powell did not create any narrative shocks. Comfort.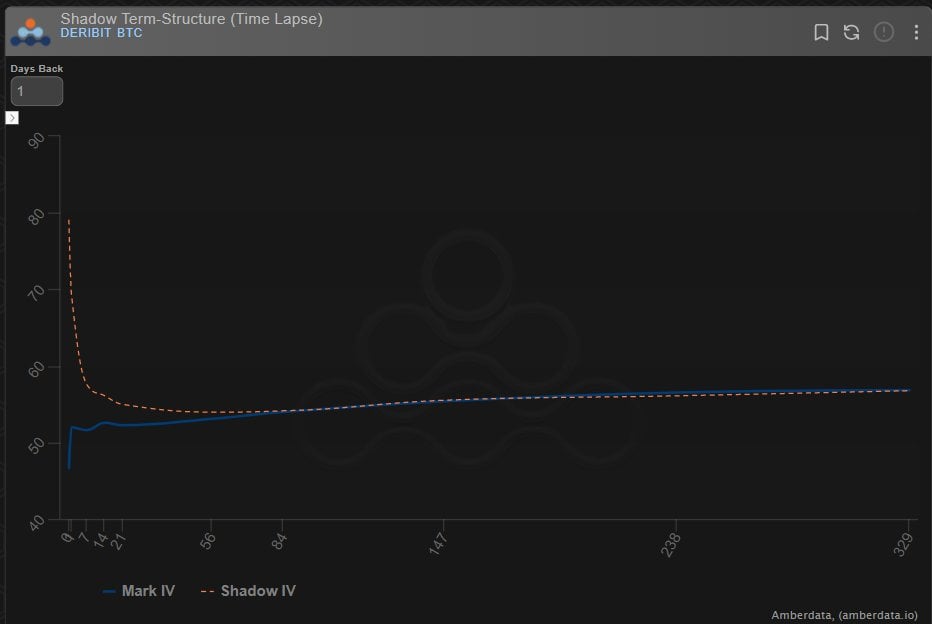 3) The build-up accumulation of upside 24-28k Strikes represented by the dark blue is clear. Some areas previously initiator short eg 27k Strike, now flipping long. And, whereas before the goals were 24-26k with one outstanding long in the Feb28ks now attention is moving to 27k+.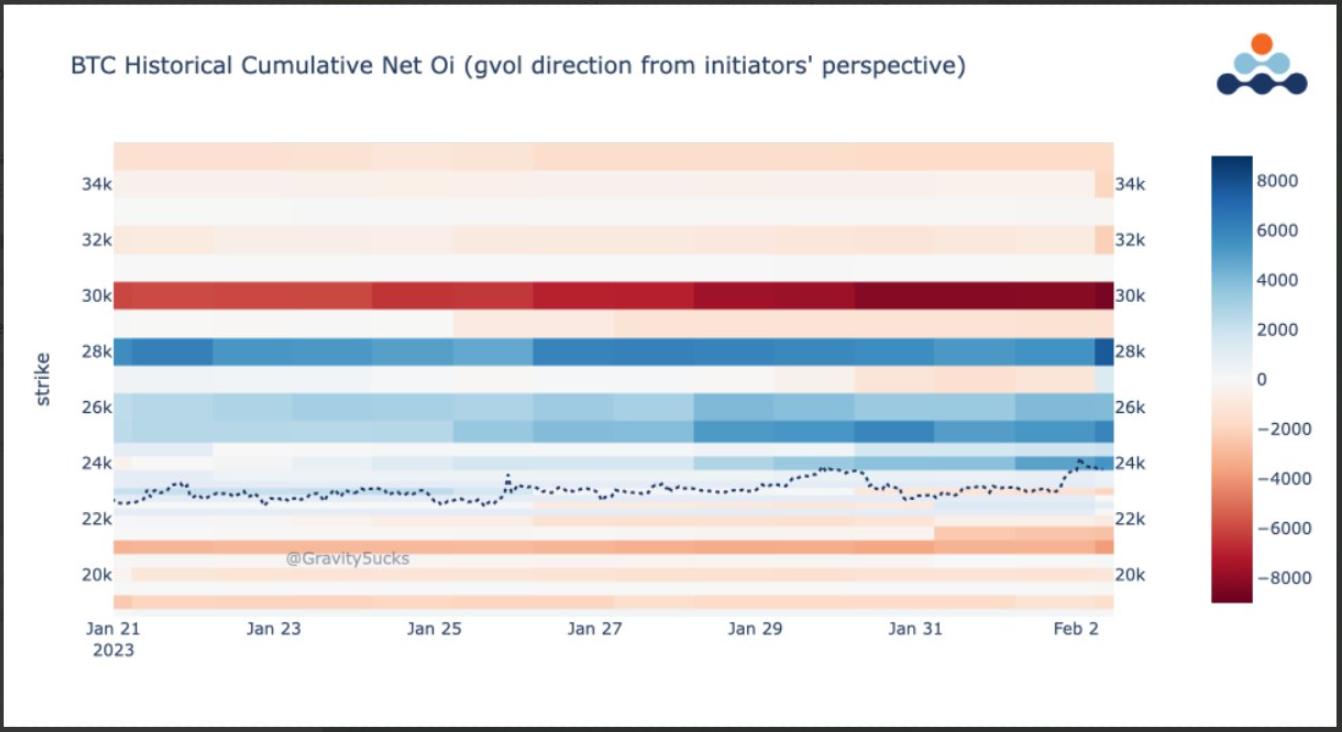 View Twitter thread.