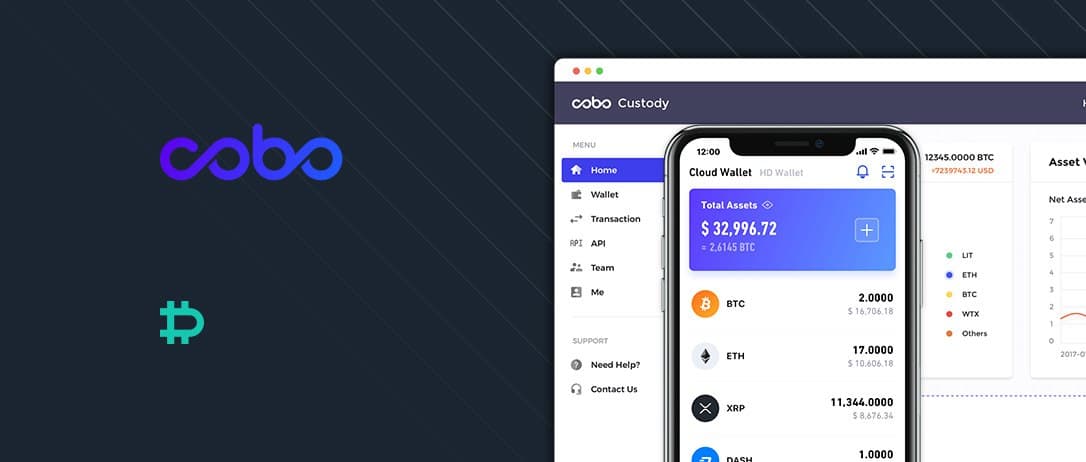 Deribit partners with Asia's leading custody provider Cobo to offer an instant off-chain settlement to its clients.
Deribit has added Cobo Loop Network to its list of custodians, thus continuing the expansion of its custody offering.
Cobo is the leading custody provider in Asia, with more than three years of operational history, pristine track record and an institutional client list exceeding more than 200 names.
Cobo's Loop Network solves the tiresome issues of blockchain transactions by entirely eliminating them. Transactions on Loop Network offer zero transaction fees, instant confirmation and are supported for more than forty blockchains.
Traders no longer have to lose trading opportunities due to pre-longed transaction times caused by network congestion.
Cobo Loop Network allows Deribit clients to have an instant off-chain settlement, immediate collateral transfer, and top-level security, as their assets never leave the Cobo environment.

Cobo offers hot, warm and cold 3-tier multi-sig storage technology to provide the most secure services to its users. The private keys of its users are generated and stored in FIPS 140-2 level 3 HSMs, thus matching the security standards of the traditional banking sector. It also provides advanced risk management tailored to its clients' wide range of business needs.
"We believe that the future of crypto trading heavily relies on efficient custody and settlement networks. With the current trend of more capital entering the crypto industry, this requires security solutions to be one step ahead of the curve.

A closed custody solution like the Loop Alliance provides multiple benefits. Not only does it makes multi-market trading more efficient, but it also improves security. The need for moving assets on-chain is significantly reduced, network fees reduced and most importantly, during times of network congestion, the Loop network provides an instant settlement solution.

Asia is one of our growth markets, therefore partnering with its leading custody provider is a strategic step to continue this expansion. Cobo is a forward-thinking and innovative company, with security as its core value. This perfectly aligns with our vision. Therefore we are thrilled to have added Cobo as our second custody partner." John Jansen co-founder and CEO of Deribit
"Deribit's participation in the Loop Alliance will reshape the cryptocurrency trading ecosystem, with crypto exchanges replicating the efficiencies of the traditional finance. We believe that by joining Loop Alliance and Cobo Custody, Deribit could even further expand its position in Asian markets. Furthermore, with more partners joining the Loop Alliance, together we will be able to build a new ecosystem for the whole cryptocurrency industry." Discus Fish co-founder and CEO of Cobo
Cobo custody and its offering:
Cobo WaaS (wallet as a service): supports over 46 public blockchains and 900+ cryptocurrencies
Cobo Trading: provides asset management tech solutions to trading firms, crypto funds and funds of funds
Cobo Staas (staking as a service): integrates staking services with APIs, with a maximum annual return of 40%
To learn more about Cobo, click here.
To open a Cobo Loop account, please visit – Website.