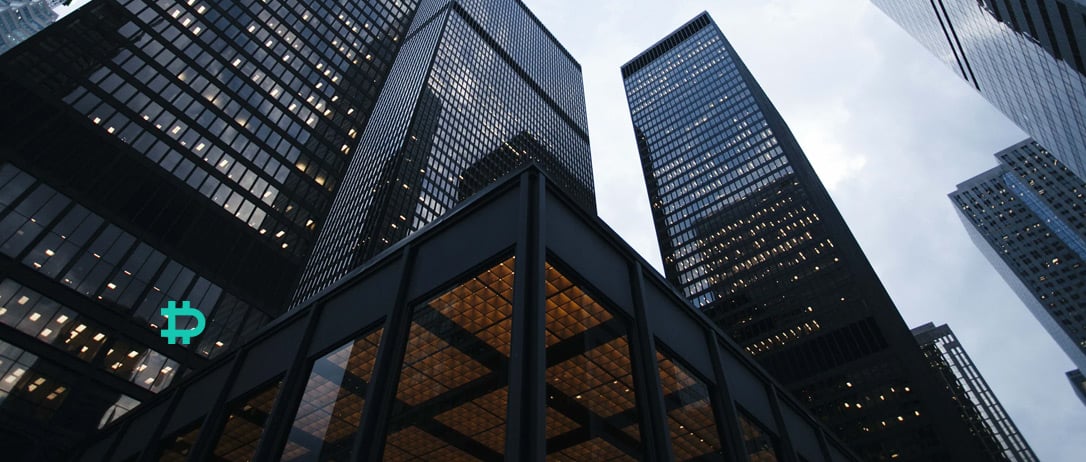 Copper Clearloop update, 28/06/2022
Copper Technologies (UK) Limited (Copper UK) has transitioned from providing its services from Copper UK to Copper Technologies (Switzerland) AG (Copper Switzerland). Copper Switzerland is a limited company registered in Switzerland, Zug with company number CHE-477.629.838. It is a 100% owned subsidiary of Copper UK.
Copper Switzerland has been approved for membership by the Swiss Financial Services Standard Association (VQF). As a result, Copper has transfered the business of Copper UK to Copper Switzerland 29 June 2022 which includes the custody arrangements with Deribit.
All their/Deribit clients have also been novated over to Switzerland.
Users can now trade on Deribit without having to transfer crypto-assets out of their own custody accounts
Instant off-chain deposits and withdrawals (no delays when blockchain network is congested)
Frictionless transfer of collateral
No blockchain transaction fees
Introduction
Deribit is the first exchange to fully integrate ClearLoop into its infrastructure. The external custody solution for crypto derivatives allows clients to keep their assets within Copper's environment, yet continue trading on Deribit.
For crypto derivatives, this is the first of its kind solution. This allows client collateral to move fast, cheap, and frictionless, and without Blockchain network congestion.
This solution will considerably decrease perceived security risks and will improve the way asset managers trade and manage capital. ClearLoop has the potential to significantly enhance the derivatives market structure and drive further crypto adoption of institutional investors.
What is ClearLoop by Copper?
Copper, a London-based digital asset infrastructure provider, today announced the launch of ClearLoop, an industry-changing tool for investors to instantly settle crypto trades off-exchange.
To date, asset managers trading crypto assets have had to move their assets from their secure cold wallets into the hot wallets provided by exchanges, a process that can often take more than one hour for even one blockchain confirmation. These delays are exacerbated when considering withdrawal times post-trade. ClearLoop eliminates this by enabling off-exchange settlement which takes less than one second.
ClearLoop ensures that both the client and the exchange have enough assets allocated to cover any position submitted by a trader before it is opened. Copper then settles trades instantly between parties after the trade has taken place. It also enables investors to have full control over their response to market motion and price action. Traditionally, crypto-assets can take up to an hour to transfer between wallets and exchanges while blocks are confirmed, causing high settlement times.
All assets under Copper's client segregated custody and traded through ClearLoop are protected with award-winning multi-party computation (MPC) wallets. Copper's clients are also covered by a full crypto crime insurance policy, provided by A+ rated insurers and tailormade for digital assets.
"We worked with asset managers and exchanges for over a year to develop a solution to the three key market issues. ClearLoop, the fruit of this collaboration, allows investors to settle trades instantly, keeps their assets secure and insured in third-party custody, removing concerns about self-custody, all the while eliminating counterparty risk and the associated limitations with volume. " Dmitry Tokarev, Founder and CEO of Copper
ClearLoop – a game-changer for derivatives markets
Due to leverage trading and the auto-liquidation mechanism, derivatives markets are more likely to suffer from market inefficiencies caused by the slow collateral transfer.
During the March market crash, on-chain transaction costs increased up to 5 times, and wait time for rapid confirmation was approx. 20 minutes. In fast-moving markets, traders are unable to add or move their margin fast enough to meet margin calls or take advantage of arbitrage opportunities. This limits their ability to trade, exaggerates price move, and can lead to significant trading losses.
ClearLoop can eliminate this by enabling traders to react faster and execute significantly higher volumes per transaction. Historically, asset managers have limited the value of assets that can be stored in an exchange's hot wallet to mitigate security and counterparty risks. However, this risk is negated if the assets are not transferred to the exchange until the trade has already completed.
Within the Copper ClearLoop environment, the trader's assets never leave the custodian environment. All deposits and settlements are off-exchange, thus reducing the transaction time from 30-60 min to 100 milliseconds.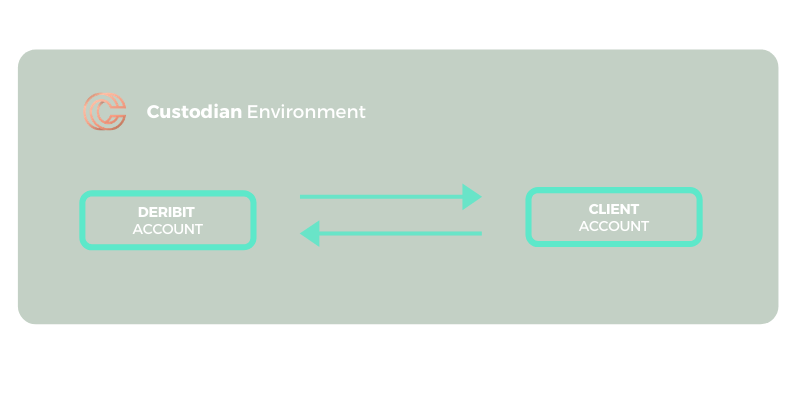 "Integration with ClearLoop is a natural next step for Deribit, as it could potentially solve some of the most critical issues faced by the derivatives market." John Jansen, Co-Founder and CEO of Deribit
Setup
To use the ClearLoop and Deribit setup, you must be a client of both services. If you already are registered at both platforms, please send an email to support@deribit.com to activate the external custodian solution and to receive a more detailed user manual.
Please be aware, that by activating custodian solution, you disable all external deposits and withdrawals. Once the custodian mode has been activated, funds can be transferred only within the custodian environment.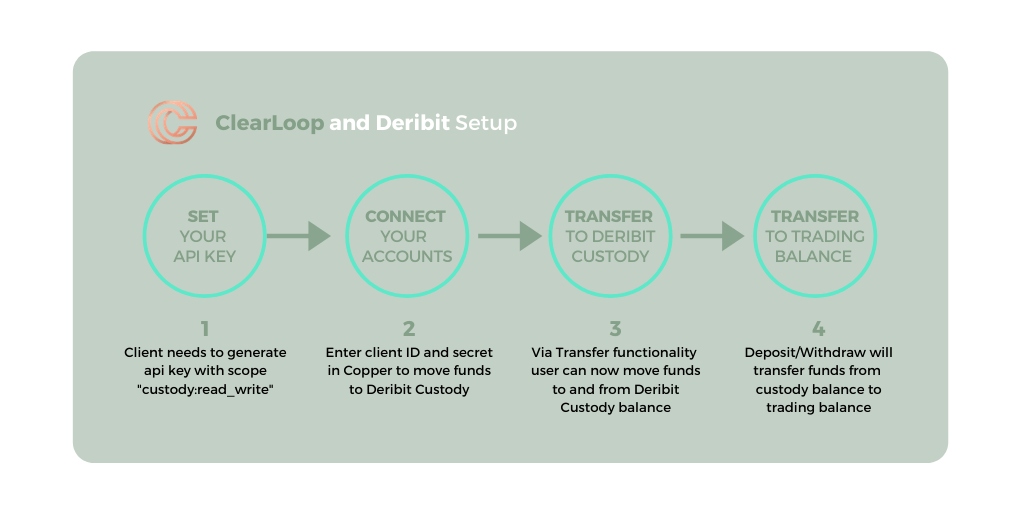 Connecting your Deribit account to ClearLoop is a simple 4 step process. After you have requested the custodian mode to be enabled, all you have to do is:
Generate API key with scope "custody:read_write" in "API tab", and set it with "Set API key" button, or generate a new key with "Generate new API key".
Connect your Deribit account to ClearLoop, by entering the client ID and secret in your Copper account.
Via transfer functionality, in the Copper platform, you can now move funds to and from Deribit Custody. These transfers are executed within the ClearLoop environment (off-chain).
Deposit and withdraw will transfer funds from your custody balance to your trading balance, additionally this will call ClearLoop API and transfer user reserved funds to Deribit Main Account in case of deposit or reversed direction in case of withdrawal.
"Auto deposit" is a functionality that is enabled by default – when a user moves funds from Copper to Deribit, Deribit will automatically initiate a deposit to the client's trading balance (in few seconds funds become available).
ClearLoop is a new solution bringing crypto markets yet another step closer to institutional clients. In times, when traditional markets are facing even more increased uncertainty, crypto markets keep innovating.
To learn more about Copper, visit – www.copper.co.