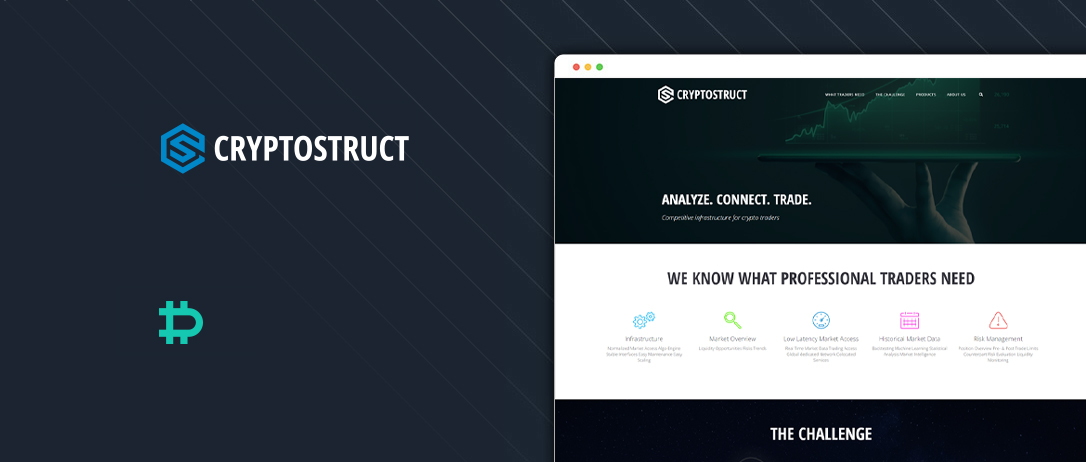 CryptoStruct completed their normalized low-latency market data and order entry gateways to Deribit, one of the leading crypto exchanges globally.
By using the high-performance strategy framework, clients can now easily scale their trading activity onto another exchange and thereby benefitting from higher revenue potentials.
Thomas Schmeling, Managing Director of CryptoStruct, said: "By including Deribit to our global exchange coverage, clients can now trade on more than 10 exchanges via CryptoStruct's high performance product. And we very much appreciate Deribit's support during the development and connectivity phase."
Luuk Strijers, Deribit's Chief Commercial Officer said: "We are delighted to partner with CryptoStruct and enable our client base to trade on Deribit using their low latency trading solution. We look forward to supporting the further growth of their business through our joint offering."
Deribit is a leading crypto futures and options trading platform based in Panama City, Panama. Deribit's state of the art system architecture ensures the fastest performance in the market, making it the first choice for algorithmic and HF traders.
Deribit was the first to launch European style cash-settled options on BTC and ETH, and have pioneered functionalities like multi-instrument block trade, market maker protection, and portfolio margin for crypto derivatives.
Furthermore, Deribit remains the market leader in crypto options and continues to set the standard for the rest of the industry.
Visit CryptoStruct to learn more.