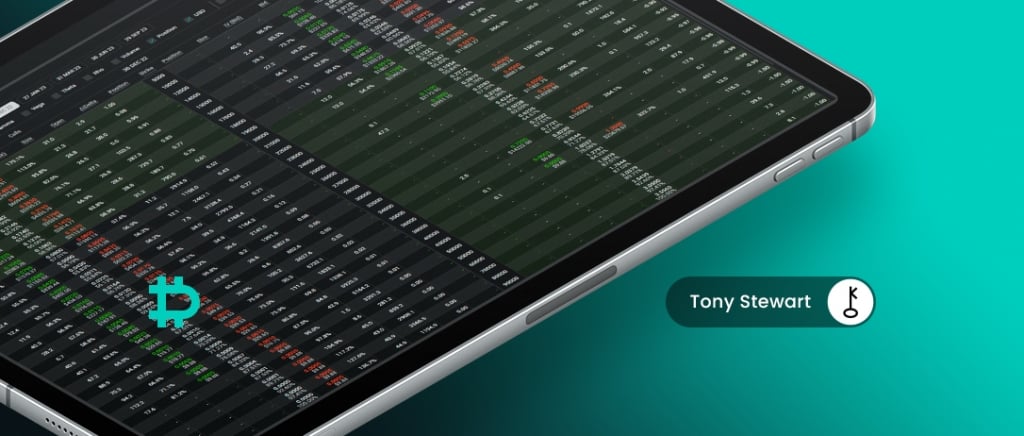 In this week's edition of Option Flows, Tony Stewart is commenting on the most important developments in the options market.
February 20
As BTC Spot continues to attack the 25k resistance, Options flow has become very active, with focus on the upside and significant net Call buyers; 26-30k major interest. IV surged higher on demand; the belief of air >25.5k. Strangle sellers, profit takers and yield supply MMs.
2)  A picture tells a thousand words. Feb24 focus+Mar (various expiries) 25-30k bot 10k+ in a combination of blocks + DSOB. Call buying accelerates +IV increases as Spot rises. But near Spot+IV highs, and on retrace, observed significant counter-sales 5k+ Options, Feb 23k-26k.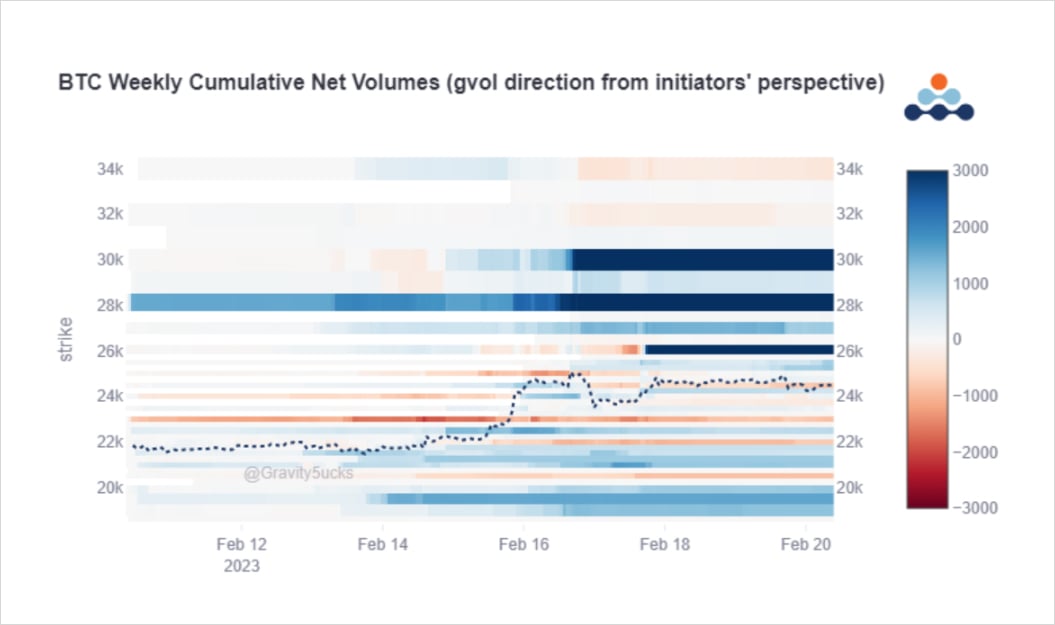 3) These sales (Feb24 Straddles, ATM Strangles, and supply of Feb~26k Calls) creates a high vol-of-vol as BTC Spot yo-yos between apparent calm ~24.5k and FOMO >25k. ATM sales increased late Friday and the weekend as Spot failed to breach 25-25.3k, while IV pumped on Fast Gamma.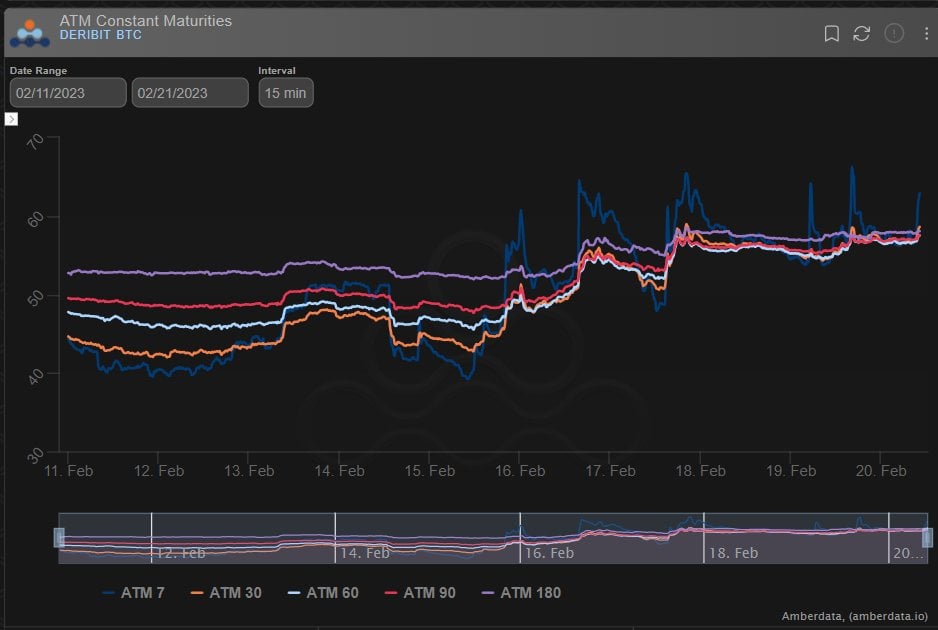 4) But noticeably we have observed not just Gamma buying, but Call spreads and upside buying in Jun+Sep Vega with non-aggressive supply. Call Skews have obviously firmed again with demand outstripping supply, particularly near-dated, but still remain at not unreasonable levels.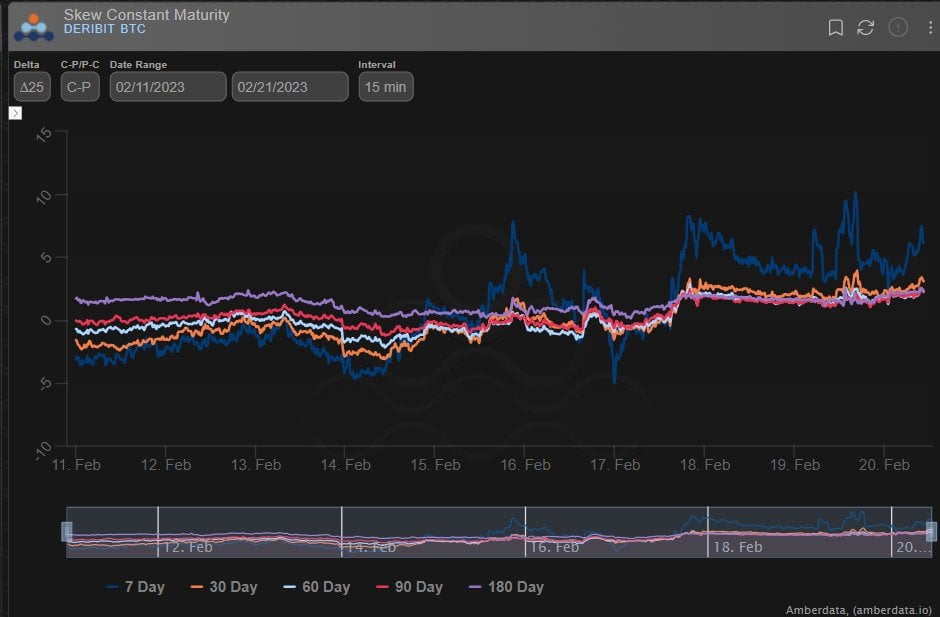 5) Much talk of 'air' >25.5k and expectation of Stops and therefore a potential outsized return on Gamma, but this is still to be proven. The reality will decide how IV reacts. As Call Skew and IV increase, Call spreads are seen as optimum structures to buy; OTM Calls to sell.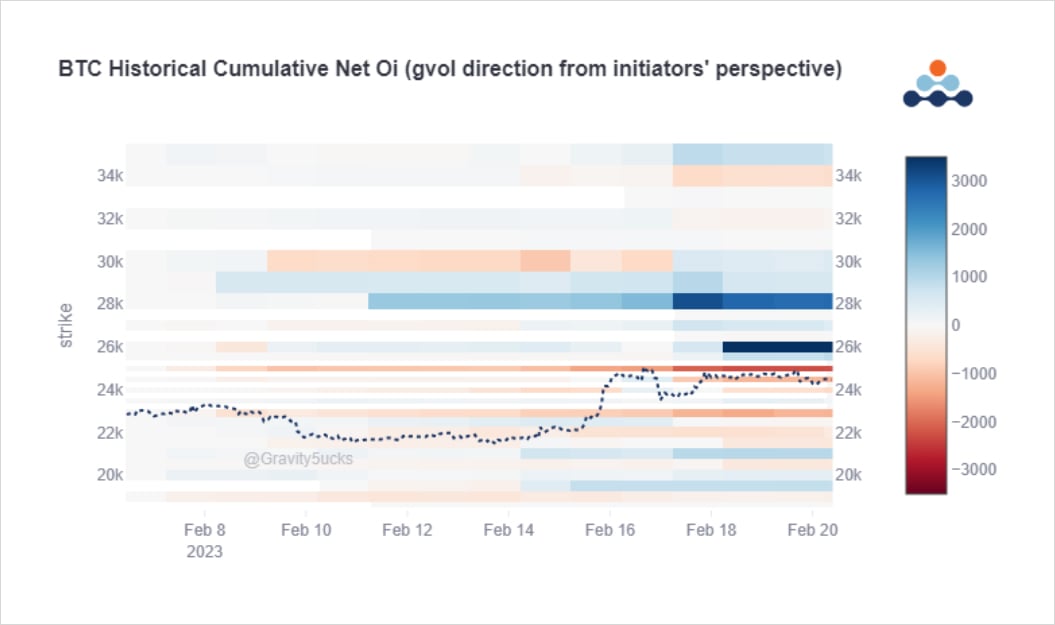 View Twitter thread.