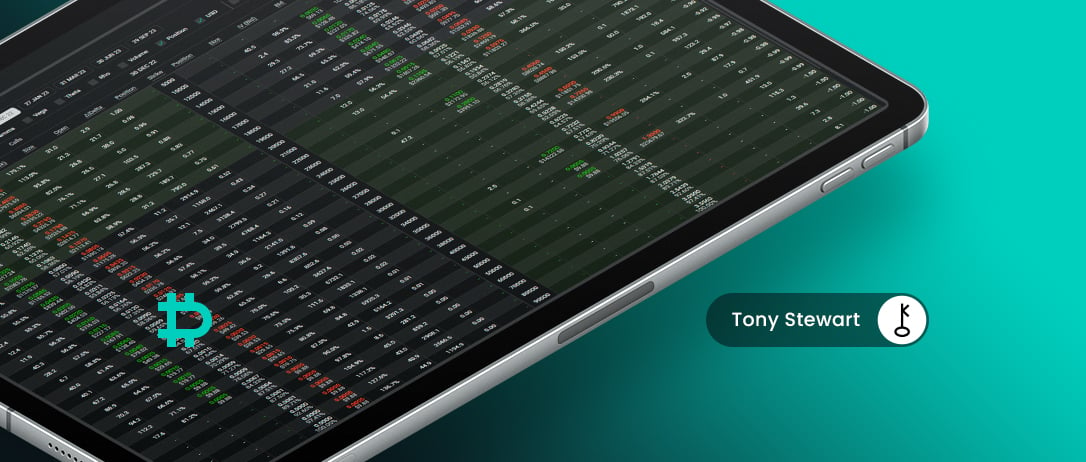 In this week's edition of Option Flows, Tony Stewart is commenting on strong resistance in BTC, and a focus in ALTs.
February 8
Powell's comments invigorated US equities, but strong resistance in BTC has frustrated impatient longs with focus remaining on Alts.
With BTC Option positions biased to the upside and RV underperforming, observed exhaustion in paying Theta and some unwinds and/or rolling out.
2) In particular, some sales of Feb17 25k Calls x500, Mar 23k+Mar 26k Calls x1k, and rolling of Mar 25+26k Calls up-and-out to Jun 29+30k Calls x1.25k
June Strikes decay 60% of Mar Strikes.
Delta ~same
Fast money still shows optimism with DSOB buying of <3day 23.5+24k Calls x1k.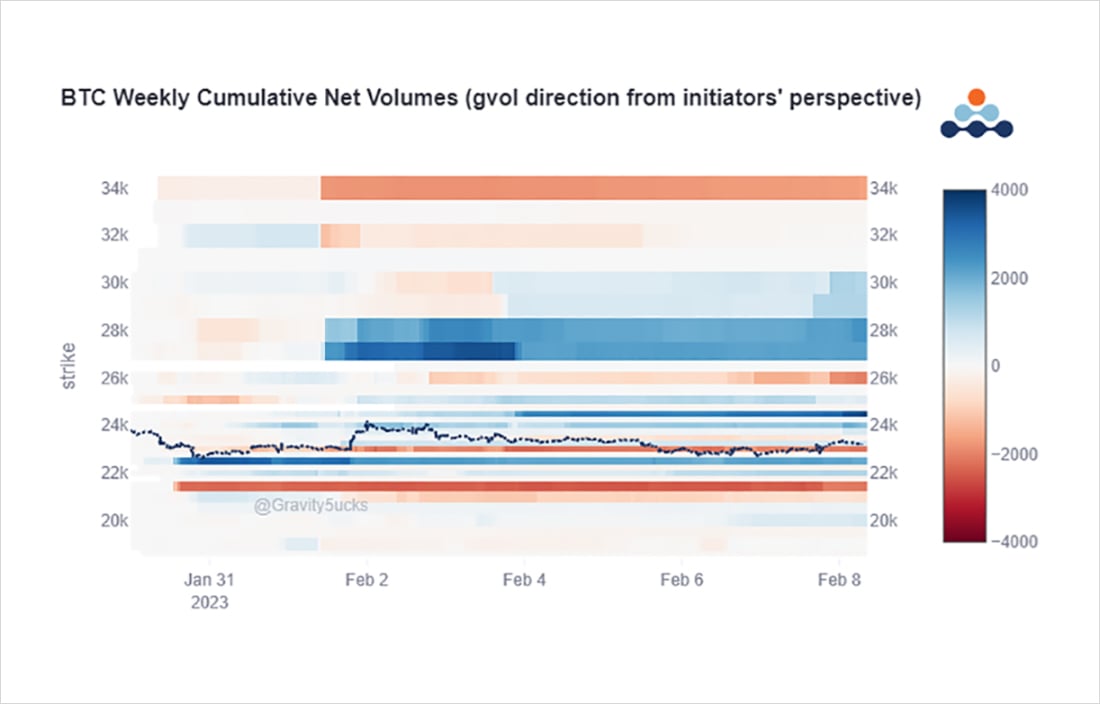 3) On a Forward-IV, these roll-out trades and unwinds in March have had the impact of discounting Mar down to an already depressed Feb28 expiry level, while Feb17 expiry maintains a small bid.
This reaction creates opportunities to select efficient expiries to execute exposure.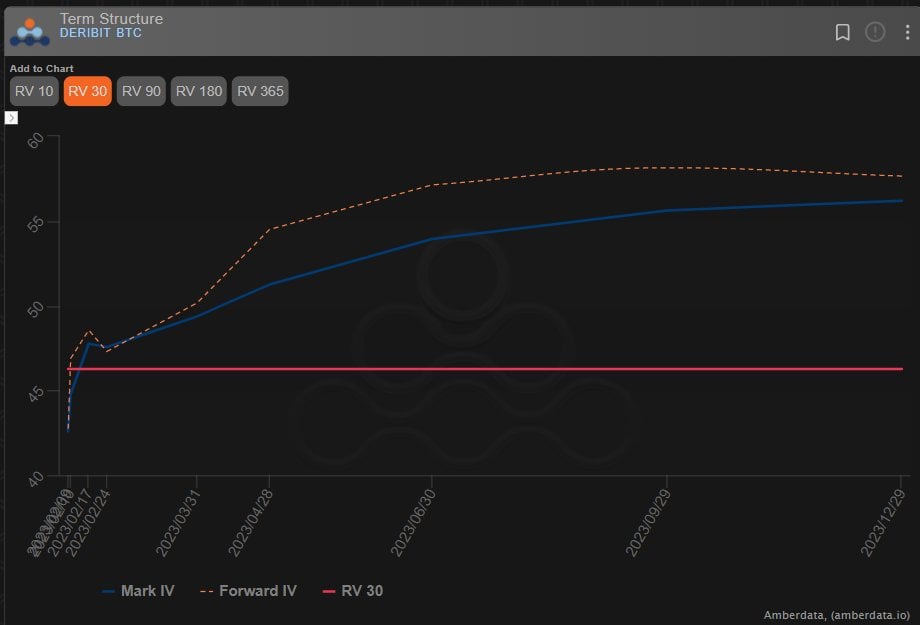 View Twitter thread.