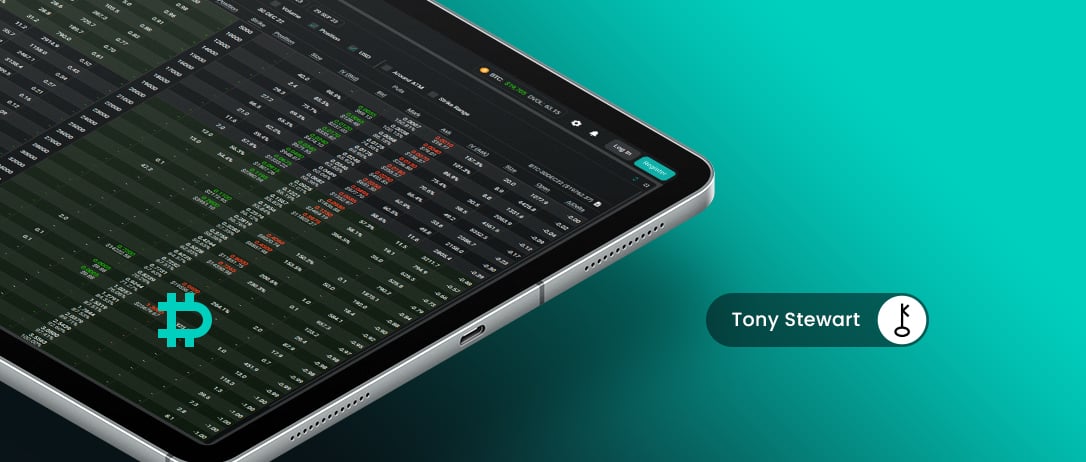 In this week's edition of Option Flows, Tony Stewart is commenting on Multi-Strategy plays being implemented since the Weekend.
January 26
Multi-strategy plays being implemented since the weekend:
– A Fund Call buyer in Jan (focussed) +Feb/Mar x5k
– near-ATM Call Spreads bought Feb+Mar x3k
– Replicating Feb24 OTM 28k Calls bot x2k+
– seller(s) of 23k Straddles 3k+
Decent size, different motivations.
Puts quiet.
2) I rarely discuss <1week Options, or often dismiss them as 'Fast money' (more retail/speculative), but in this case one Fund has acquired a large amount of Calls (some now expired, some rolled up/out), which has dominated DSOB flow +exerts an accelerating impact on Gamma moves.

3) In the last report the Feb3 28k Calls x2.5k were a standout trade. In this, the Feb28 28k Calls x2k+.
Both bought, in slightly different styles, suggesting an evolution in execution, or someone different, approving the same target idea, with more time and more premium spent.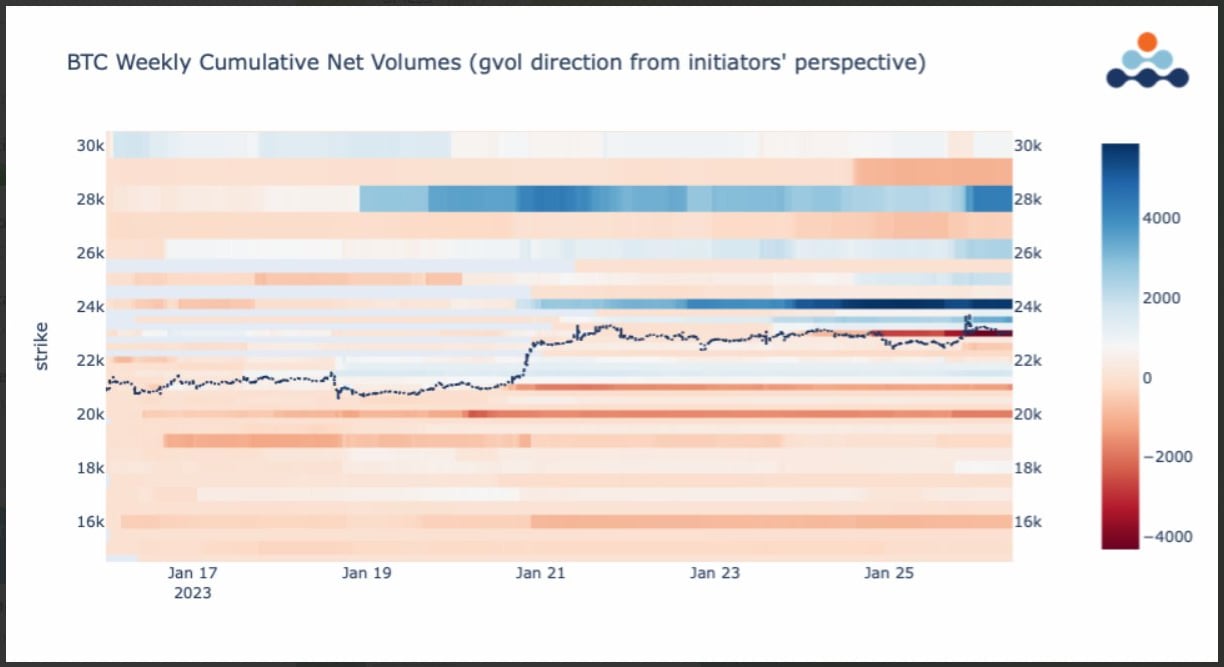 4) For those with the same bullish tendency but looking to manage increasing IV and take advantage of higher Call Skew, we've seen the continuous accumulation of Call spreads (many 400points wide, but not exclusively).
Standouts: Feb24 24-28k, Feb24 26-30k, Mar 26-30k, net x3k.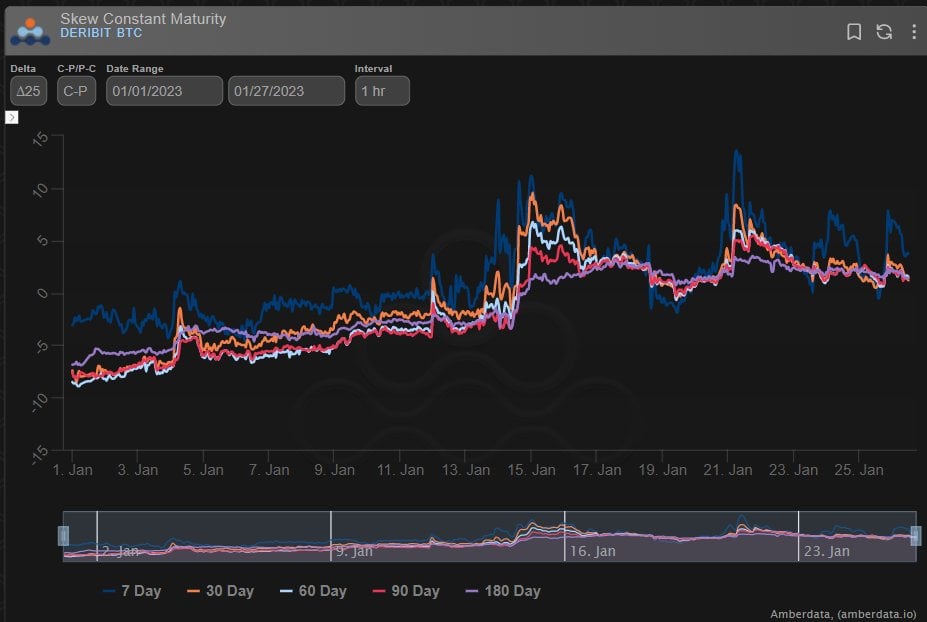 5) The absence of material Put/Bearish/Protective trades is conspicuous and Put Skew has taken a hit in favor of Call exuberance.
But we have observed a return of ATM IV selling, with a strip of 23k Straddles sold across sequential maturities from Jan27 all the way out to March.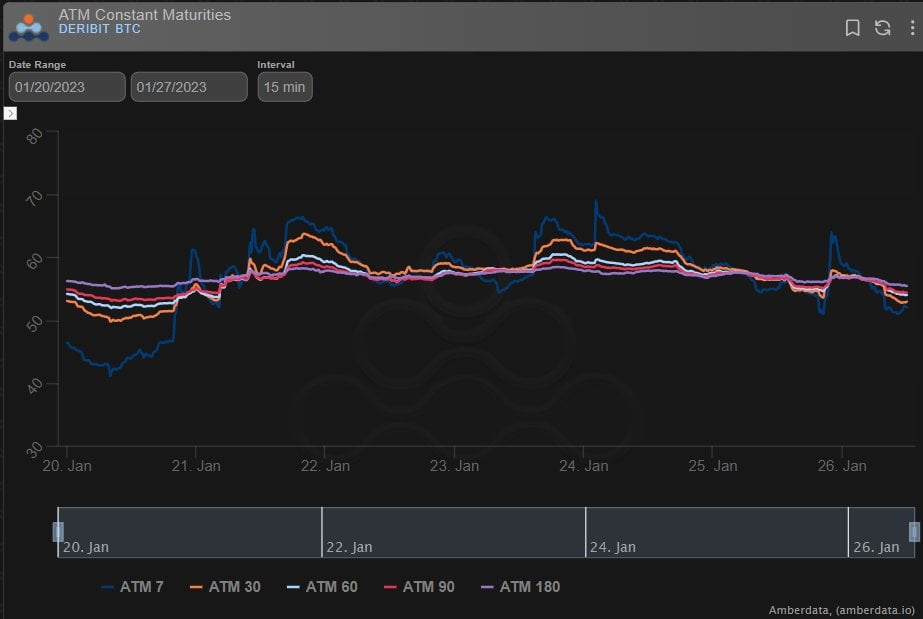 6) Whether these IV selling trades are independent or they are selling vs long Options (Calls) that may now have been delta hedged leaving inventory, but less IV risk is so far unclear.
But MMs were glad to absorb against the buying flows of Jan+Feb Calls + Feb+Mar Call spreads.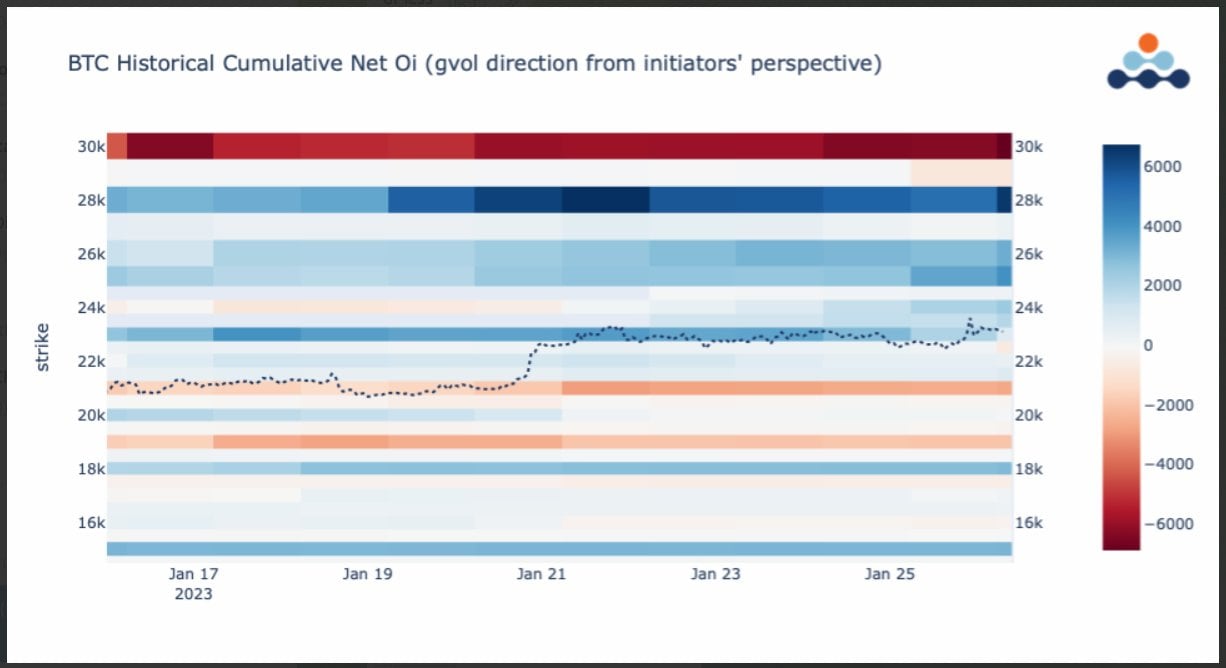 View Twitter thread.