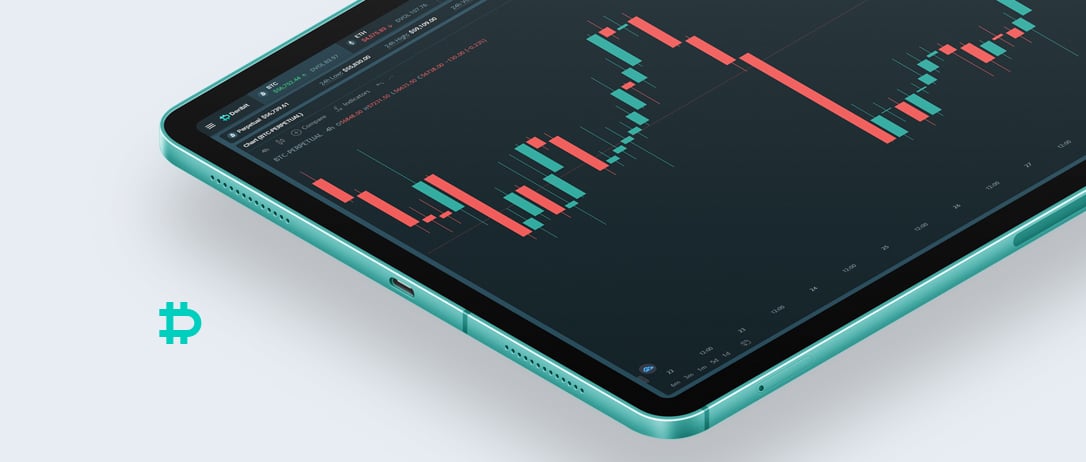 In this week's edition of Option Flows, Tony Stewart is commenting on cautious trading and light profit taking/rotation.
November 24
Not just kids wondering if Santa made it through the pandemic, as Call Bulls still await traditional Xmas spurt.
Options flow biased cautious, Dec3+10 52k Puts & Mar 40-100k RR bought.
Put Skew firming.
Light profit-taking/rotation on existing Put hedges.
Thanksgiving ahead.
2) Outright Put buying Dec21 + Risk-reversal accumulation Jan-Mar22, combined with the sale of a Dec 60k-48k-36k Put fly has re-inforced firming Put Skew across the curve;
3-6month Skew flat/constructive, but short-term nerves/sentiment weak, whether protecting or bearish stance.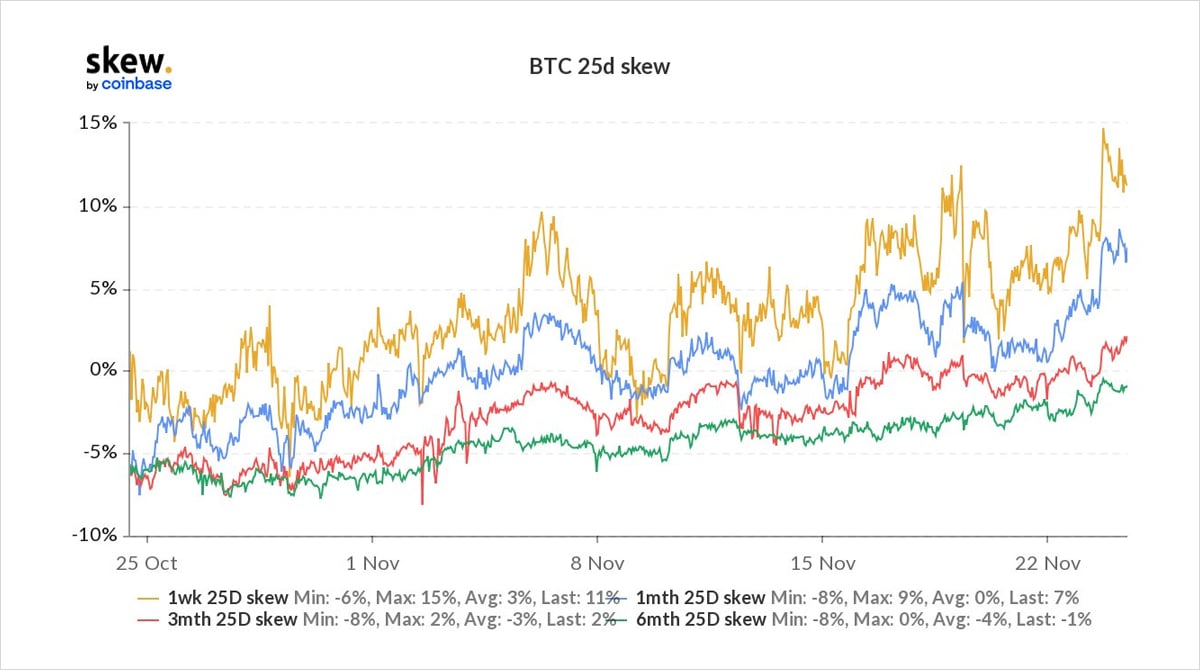 3) IV lacklustre, responding to flow supply/demand, but conflicted ahead of Thanksgiving long weekend.
In legacy mkts, often see IV crushed as theta burden heavy and markets close.
But in crypto, markets open; less liquid – can be dead or wild.
Consequence – steepening contango.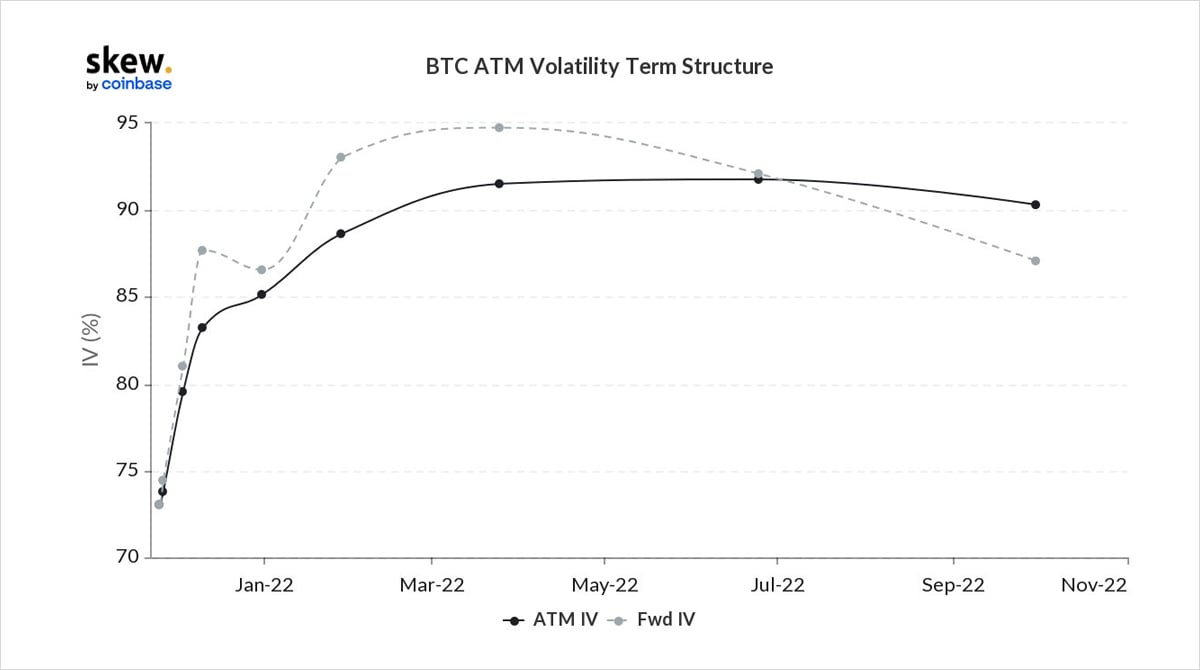 View Twitter thread.