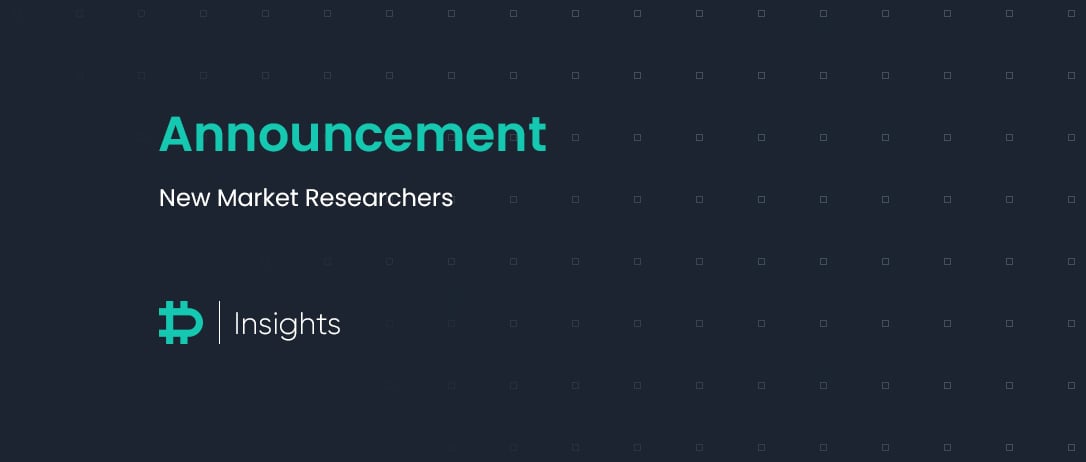 We're excited to announce some major changes at Deribit Insights.
Starting today, we welcome four new contributors to the team:
Avi Felman
, who is Head of Trading at Blocktower. Avi is not just a great trader, he also wrote the terrific CryptoAM newsletter turned 
TowerWatch
 newsletter (discontinued in 2020). For Deribit Insights, Avi will pick up the pen once again.
Benjamin Simon
, who does research and investment analysis for Mechanism Capital, one of the titans of the Defi space. Ben is a strong writer with two guest articles on 
Algorithmic Stablecoins
 and 
Bancor V2
already under his belt.
Jason Choi
, who is a partner at Spartan Group and founder of the very popular 
BlockCrunch podcast
, where he interviews many of the smartest people in crypto. Jason will focus on giving you a unique perspective on all things Asia.
Zaheer Ebtikar
, also known as SplitCapital on Twitter. Zaheer is a partner at Immutable Capital, a proprietary trading firm. Check out his recent appearance on Deribit's Deep In The Money Podcast 
here
.
These four will join Su as contributors, while Hasu will move to the role of General Editor.
We look forward to bringing you the best independent market research in this space.